Responder Meltblown Absorbents



Responder Oil only absorbents

To soak up petroleum products but not water or water based fluids, use a plastic based oil absorbent like these. They float on the water, attract the oil and leave the clean water behind. These oil absorbent pads are a perfect solution for the marine and boating industry and other applications.

Ships engineers float them in the bilge to remove oil and call them

Oil Diapers

. So we have boat oil diapers, makes perfect sense when you think about it. This is the type that oil response teams use to clean up large spills.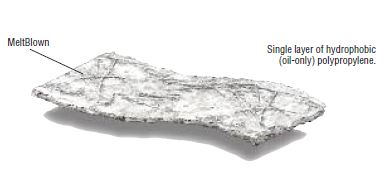 Responder pads are of a Meltblown construction and are the quickest to absorb and are the most absorbent of all the different types, but sheds some if you use as a wiper or a mat on the floor.
We ship from five stocking locations from across the country to keep shipping time and cost to a minimum.!!!

Alaska and Hawaii customers - our low flat rate shipping cost on oil absorbents does not apply. Please contact us for a freight quote. All other items on this site are based on weight and are correct.