Fleetguard Filters
Fleetguard Filters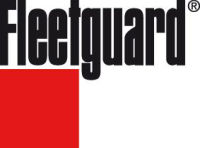 Fleetguard Filters

by

Cummins Filtration



Cummins Filtration for over 50 years is the leading worldwide designer and manufacturer of filtration products and exhaust systems for heavy-duty diesel powered equipment. Their broad product lines cover a wide variety of applications and markets, including Light to Heavy Duty trucks, industrial equipment, marine, mining, agriculture and power generation. Cummins Filtratation has advanced cooling system products and fuel system additives along with many other products for your engine, truck, ship or tractor.
Fleetguard Filters

are the choice for approximately 1500 OEM's (Original Equipment Manufactures). You may be using them already and may not know it. Their R&D department is award winning and designs products for many of the top brands of equipment in the world.

Don't be fooled by the look of the canister of a filter. Quality is on the inside. You can see by this independant video ( video link ) that you don't always get what you pay for.

We ship from Seattle Washington or the factory in Walton Kentucky and most deliveries to your door are in 3-4 days.
FREE GROUND SHIPPING in the lower 48 states with orders of $800 of Fleetguard Filters.