Procurement Service
Procurement Service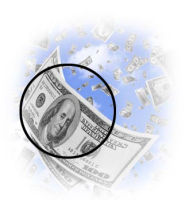 The Buying Network is a purchasing cooperative, service supplier, and distributor. By combining the purchasing power of your peers, your competitors, and other industries, you increase your buying power, and decrease your cost. A small selection of these combined purchases has allowed us to offer these items via our online store. We are a real brick and mortar business, not like some other web based company that sends out orders to companies like us.

Farming, government, schools, and the medical industry have been rewarded with these savings from purchasing as a co-op for years. We bring these benefits to the ship supply and seafood processing industries without belonging to a co-op. Our expertise in the industry and our procurement experience means savings for you.

"A dollar saved is a dollar of pure profit: Savings of $1,000 is equivalent to a sales staff generating $10,000"
How do you benefit from using The Buying Network for your company's purchasing department? To start with, our service is free*
No payroll expense
No benefits expense
Availability - 100%, no vacation, no sick leave
Minimized administrative expense
Maintain approval authorization on all expenditures
No time spent on P&A process
Turnkey system, from requisition to delivery
TBN becomes a partner in your business
Procurement
The cost of having a professional procurement team is prohibitive to most small- to medium-sized businesses. This situation leaves secretarial staff, payroll personnel, and the operations department to hunt for goods and services: devoting less time to their primary responsibilities, and learning the purchasing business on company time and money. We combine the purchasing power of many businesses without compromise to proprietary information. The result is a full-service purchasing department, with no payroll or benefits expenses.

Volume
Contract administration, volume purchasing, and many years of purchasing experience all add up to a service that doesn't cost you any more than you were spending on your own. Our fees are paid by our own efficiency! We have only one objective - to give the customer the right product at the right time, for the right price - leaving your staff free to do what it does best - make money for your company.

Experience
With decades of industry experience, our staff has the know-how to handle your accounts.

Benefits
The Buying Network provides a turnkey system, from requisition to delivery. We customize an approval process that will give your company the added benefit of time savings, along with the security of properly authorized purchasing.

Partnership
We conduct an analysis of your current buying habits to form a plan. This plan may refine some current purchasing habits, to provide additional savings for you. We treat you as a partner, not a customer, and the difference is key. Our goal is the same as yours: to save you money, and provide the service you expect.

Range
From supplies to services, we provide a comprehensive range of services and supplies for marine companies: we'll customize a purchasing package to fit your needs. Some of our most commonly-ordered items and services are:

Ingredients & Chemicals
Consumables
Packaging Supplies
Food Processing Supplies
Fishing Gear
Personal Wear items
Mechanical Components
Safety Supplies
Expediting Service
Dockside Support
Freight Consolidation
Shipyard Repair Support
How do we get paid?
Our services are paid by some of the difference of our combined buying power, and the price you would pay on your own. The total cost of acquisition is the bottom line. Do your current suppliers charge for delivery? Do you make multiple phone calls looking for products? Does your crew go shopping, instead of working? How much time do you spend shopping for goods and services? These are some of the real costs of the purchase process.

Contact us today. We'll be pleased to increase your business' profits.
*Most services are offered at no charge. Custom packages may incur fees.